Scientific Advisory Committee (SAC)
The SAC is headed by Dr. Brenda Eskenazi, Professor of Maternal and Child Health and Epidemiology at the University of California, Berkeley and is composed of world-leaders in the disciplines related to the Center's activities.
The SAC is tasked with evaluating the Center's performance and recommending new research directions. It meets biannually.
Brenda Eskenazi, PhD, is the Jennifer and Brian Maxwell Professor of Maternal and Child Health and Epidemiology at the University of California, Berkeley.
She is a neuropsychologist and epidemiologist whose long-standing research interest has been the effects of toxicants including lead, solvents, environmental tobacco smoke, dioxin, and pesticides on human reproduction (both male and female) and child development.
She is the Principal Investigator (PI) and Director of an NIH/EPA Center for Excellence in Children's Environmental Health Research and its keystone project "CHAMACOS," which investigates the exposure pathways and health effects of pesticide exposure in farmworkers and their children and develops interventions to prevent future exposure.
She is currently investigating associations between pubertal development and endocrine-disrupting chemicals including flame retardants and pesticides in children of the CHAMACOS cohort.
She is also the Principal Investigator on other NIH-funded projects on endocrine disruption: one based in Seveso Italy investigating the reproductive health of a cohort of women exposed to high levels of dioxin, and another examining the effects of persistent and nonpersistent endocrine-disruptors on neurodevelopment.
Dr. Eskenazi has just begun the VHEMBE study of the health effects of pyrethroids and DDT to children living in areas of South Africa sprayed for malaria control.
Dr. Eskenazi has recently been awarded the LiKaShing award and the John R Goldsmith award for lifetime achievement in environmental epidemiology.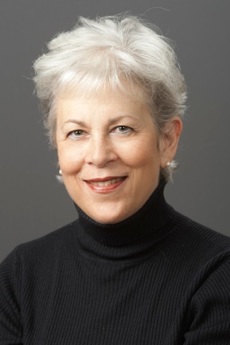 Prof. B. Xing
Prof. Baoshan Xing is Professor and Director of the Environmental & Soil Chemistry lab in the Department of Plant, Soil and Insect Sciences, University of Massachusetts, Amherst.
Prof. Xing is a Cheung Kong Scholar and has won many research awards.
His current research includes sorption and fate of organic contaminants in soils and sediments, environmental behavior and ecotoxicity of engineered nanomaterials, interfacial processes in the environment, and application of spectroscopic and microscopic techniques in environmental science.
He is a technical editor for the Journal of Environmental Quality, and an editorial board member of Environmental Pollution, Chemo-sphere, International Journal of Phytoremediation, Communication in Soil Science and Plant Analysis and Pedosphere.
His research program in environmental chemistry is recognized internationally.
Prof. L. Stayner
http://www.cade.uic.edu/sphapps/faculty_profile/sphFacultyInd.asp?i=lstayner&d=
Leslie Stayner is a Professor of Epidemiology at the University of Illinois' School of Public Health in Chicago (UIC SPH). He is also Director of the Occupational and Environmental Epidemiology Program and was formerly the Director of the Division of Epidemiology and Biostatistics at UIC SPH. He also previously worked at the National Institute for Occupational Safety and Health in Cincinnati for nearly 25 years and in his last position was the Chief of their Risk Evaluation Branch.
He received a M.S. in Epidemiology and Occupational Health and Safety in 1980 from the Harvard School of Public Health and his PhD in Epidemiology from the University of North Carolina at Chapel Hill in 1989.
His major research interests are in the area of occupational and environmental epidemiology with a primary focus on carcinogenic hazards, and on the development of epidemiologic methods. He has served as an advisor to numerous agencies including ATSDR, EPA, NRC/IOM, OSHA, MSHA and the WHO.
He is currently engaged in a CDC funded study to examine the potential association between exposures to atrazine and nitrates in drinking water and the rate of adverse pregnancy outcomes and childhood cancer in eight Midwestern states.
Prof. Y. Hadar
http://departments.agri.huji.ac.il/plantpath/hadar.html
Yitzhak Hadar is a Professor of Microbiology at the Robert H. Smith Faculty of Agriculture, Food and Environment of the Hebrew University of Jerusalem.
He obtained his B.Sc. and M.Sc. degrees in Plant Protection from the Hebrew University. He received his Ph.D. in 1980 from the Hebrew University conducting research on sclerotia formation in Sclerotium rolfsii . He then went for a post doc at Cornell University's New York State Agricultural Experiment Station in Geneva, working with Professor Gary Harman on biological control.
Y. Hadar accepted a lecturer position at the Hebrew University, Faculty of Agriculture in 1981, and was appointed to the rank of Professor in 1995. Hadar is teaching courses in general microbiology, environmental microbiology and treatment and recycling of agricultural wastes. He was a visiting Scientist at Repligen – Sandoz Research Corporation, Lexington, MA, USA (1988-9) and Honorary Lecturer at the Department of Biological Sciences, The University Waikato, Hamilton, New Zealand (1996-7).
In 1998 Hadar received the Rothschild Prize for Excellence in Research in Agricultural Sciences. He served as Dean of the Faculty of Agriculture, Food and Environment (2001 – 2005), Head of the Department of Microbiology and Plant Pathology (2006- 2010), President of the Israeli Society for Microbiology (2006- 2008) and he is currently member, Executive Committee and Board of Managers, The Hebrew University, Member, Board of the Environment and Health Fund, and Head, The Joseph Saltiel Center for Pre-Academic Studies at the Hebrew University.
Hadar's research interest is in environmental microbiology. Currently his research group members study mechanisms of degradation of recalcitrant aromatic compounds by white rot fungi with emphasis on the edible mushroom Pleurotus ostreatus, composting of agricultural wastes, suppression of soil-borne pathogens and microbial interactions in the rhizosphere.
Yitzhak Hadar is the author or coauthor of 180 refereed journal publications and 35 book chapters and reviews and coeditor of two books.
Prof. S. H. Swan
http://www.mountsinai.org/profiles/shanna-swan
Shanna Swan, has recently joined the Mount Sinai School of Medicine as the Vice Chair for Research in the Department of Preventive Medicine.
Dr. Swan has also joined the staff of the Children's Environmental Health Center (CEHC), bringing over 30 years of research experience focusing on endocrine disruptors and reproductive epidemiology. Before joining Mount Sinai, Dr. Swan served as Professor in the Department of Obstetrics and Gynecology, Professor in Environmental Medicine, and Director of the Center for Reproductive Epidemiology at the University of Rochester School of Medicine and Dentistry.
Since 1998, Dr. Swan has served as Principal Investigator of the Study for Future Families, a multi-center pregnancy cohort study that examines the environmental causes of geographic variation in reproductive health endpoints in men, women, and children.
Dr. Swan's research focuses on the impact of environmental exposures on male and female reproductive health. She has published over 150 papers on this topic, most notably a study that shows that baby boys are more likely to experience changes in their genitals – such as undescended testicles and smaller penises – if their mothers were exposed to high levels of phthalates during pregnancy. Her research has also shown that phthalate exposure has effects of the masculine brain, altering the play behavior of young boys.